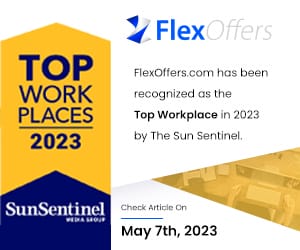 The Sun Sentinel has named FlexOffers.com as one of the best places to work in South Florida!
---
It is widely believed that behind every successful company, there is a group of happy and dedicated employees, and at FlexOffers, this is certainly no exception. Through hard work, dedication, and passion, FlexOffers.com not only achieved a Top-5 ranking for Best CPS Affiliate Networks worldwide but has now also been recognized as the Top Workplace for 2023 by the South Florida Sun Sentinel.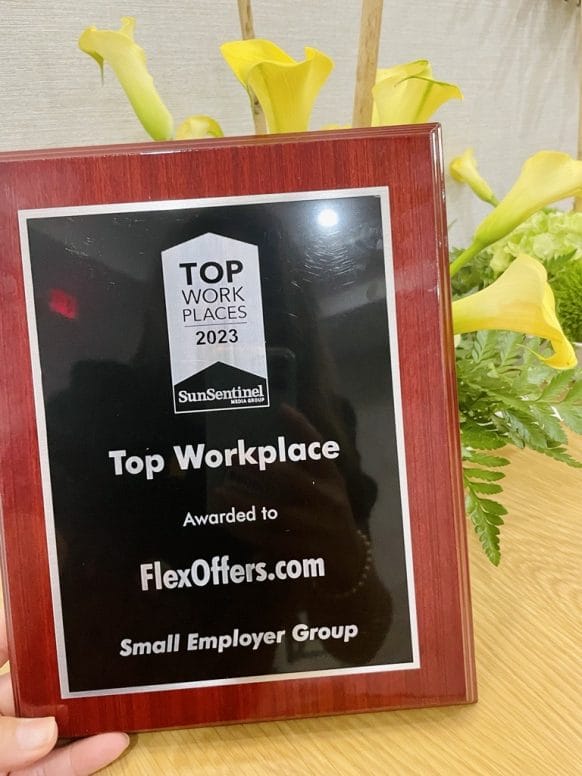 For nine years running, the Sun Sentinel and Top Workplaces have been commending companies of all sizes and industries in the South Florida region for their commitment to providing a positive and engaging working environment for their employees. And, we are thrilled to be named the Top Workplace of 2023!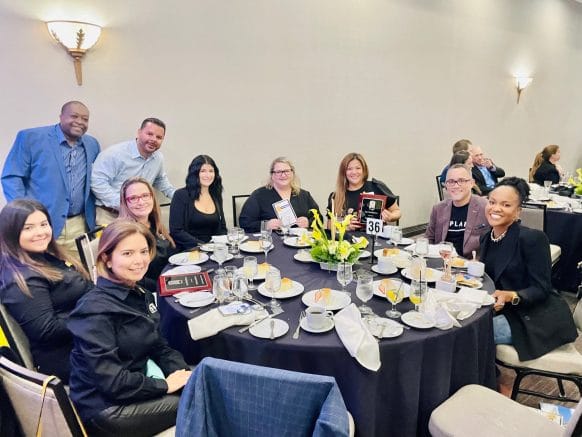 This prestigious award is based solely on employee feedback. In an anonymous survey conducted by WorkPlaceDynamics, LLC, employees were asked to rate their workplace on a variety of factors, such as leadership, compensation, benefits, and growth opportunity, as well as their overall satisfaction and sense of belonging.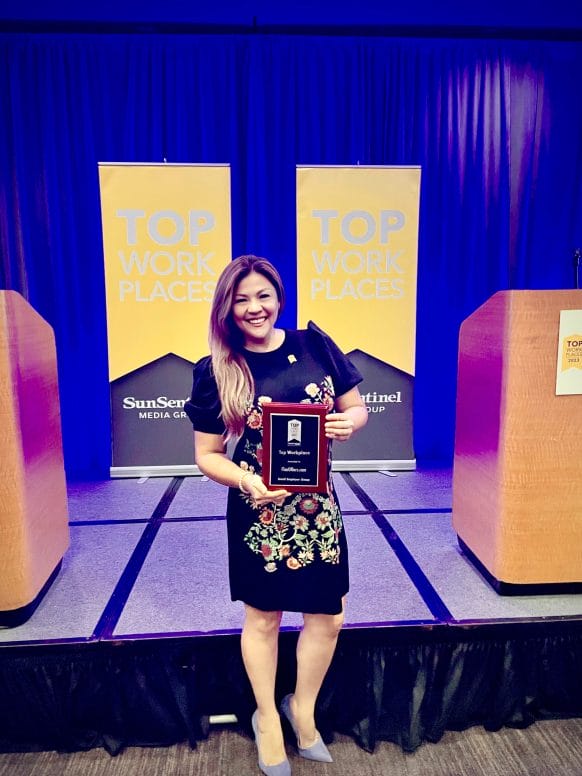 Representing FlexOffers at the ceremony in Coral Springs, FL was VP of Human Resources, Nallely Ponce, who stated, "Without AMAZING people, benefits, and a healthy work culture, a company is just a name. We are FlexOffers because of our employees, and we, as management, must show them how much we value them."
While there are many attributes that make a company a great place to work, FlexOffers strives to provide its employees with a workplace that fosters an innovative and enjoyable environment in which they can truly feel appreciated.
Assistant Compliance Manager, Grettel Molina, who has been working at FlexOffers.com for over four years, states that her experience has been nothing but the best. "I always feel that my work is valued and appreciated," said Grettel. "FlexOffers offers excellent benefits, but my favorite must be working from home- it is so convenient! The virtual environment is incredibly healthy, and we have great synergy across all departments."
FlexOffers.com is constantly evolving to provide its partners and employees with the resources to succeed in the affiliate marketing industry. The company provides Fortune 500 perks and benefits to all its employees and fosters a collaborative work culture while encouraging employee growth and a positive work-life balance.
"I really enjoy working at FlexOffers.com. It is a pleasure to work with such talented people," said Isabel Gomez, Accounting Manager at FlexOffers.com. "One of the perks that I love the most about working here is the flexibility in schedule and the ability to work from home, which makes it possible to have a work-life balance."
At FlexOffers.com, we take great pride in being named the Top Workplace of 2023. This achievement represents our commitment to providing our employees with an engaging work environment that supports and respects their contributions to the company and encourages them to evolve professionally. "I've had the pleasure of working for FlexOffers for over a decade, and my experience has consistently been a positive one," stated Juan Gomez, Sr. Director of Affiliate Marketing, "I've had the opportunity to grow both professionally and personally, thanks to the exceptional support of my colleagues. Collaborating with such a talented and creative team has allowed us to overcome many challenges and drive our business forward."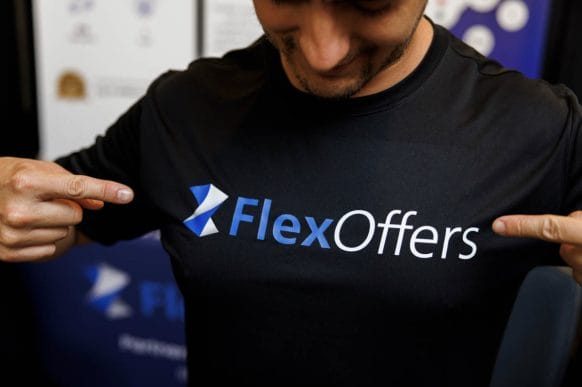 We believe that our employees are our greatest asset and will continue to invest in their success by providing resources and benefits that enable them to thrive in the affiliate marketing industry. Thank you to the Sun Sentinel and Top Workplaces for this recognition, and most importantly, thank you to our employees who make FlexOffers the top workplace that it is today.
---